Can You Reverse the Effects of the Abortion Pill?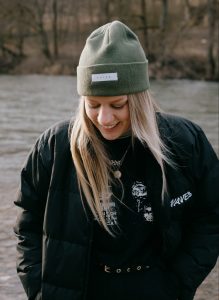 An unplanned pregnancy can potentially have a huge impact on your future. You may still be in school, focused on your career, or don't feel ready or equipped to be a parent.
There are a lot of variables to consider with such a big decision, but no one should ever feel pressured to get an abortion. We are here to inform and equip, but the decision is ultimately up to you. 
Read the rest of the article for information on what your options are if you're having second thoughts after taking the abortion pill.
How Does the Abortion Pill Reversal Work?
Abortion Pill Reversal (APR) has been most effective if it is started within 24-72 hours of taking the first medication, mifepristone, and when misoprostol has not been taken yet. 
Just as mifepristone works to block the pregnancy hormone, progesterone, from reaching the pregnancy, APR floods the body with progesterone so that it can counteract the mifepristone. If the timing is right, this protocol can be highly effective in reversing a medication abortion.
What Are the Risks or Side Effects?
Essentially, nothing new or invasive is being introduced to your body, because doctors have used natural progesterone for decades to treat pregnant women with low progesterone.
In a 2021 study, two out of three women had successful reversals. The conclusion of the study states: "Progesterone use in early pregnancy is low risk and…may be clinically beneficial in preserving…threatened pregnancy." 
What If I'm Not Ready to Be a Parent?
Just because you're having second thoughts about an abortion doesn't mean you have to be ready to become a parent right away. This can be an overwhelming process, and it's okay to feel that way.
At Assure Women's Center, we are here to answer questions and share support and resources you need to empower you on this journey. Contact us today for a no-cost appointment!