3 Reasons You Need an Ultrasound Before an Abortion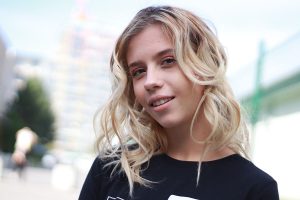 When considering the option of abortion, you'll need an ultrasound before moving forward. Proof of confirmed pregnancy is needed to understand what abortion methods you're eligible for. While a positive pregnancy test indicates pregnancy, an ultrasound is the only way to know if you have a viable and healthy pregnancy. 
While many clinics have an ultrasound fee, you can receive a free and confidential ultrasound at our Assure Women's Center today.
What is an ultrasound?
An ultrasound uses sound waves to show the contents of the uterus and determine the fetal heartbeat. Ultrasounds can alert you to any health complications and expose the possibility of an ectopic pregnancy or miscarriage. These could be life-threatening and it's important to identify these risks as soon as possible. If certain complications arise, abortion would no longer be necessary. 
Why do you need an ultrasound before an abortion?
Get clarity about your pregnancy today with an ultrasound, after receiving a positive pregnancy test. Here are three reasons you need an ultrasound before an abortion:
1. Make Sure You Have a Viable Pregnancy
The first thing an ultrasound does is confirm you have a viable pregnancy. A viable pregnancy means the pregnancy has a heartbeat and is healthy. Without a proper pregnancy confirmation, you cannot move forward with your abortion options.
2. Discover the Gestational Age 
You cannot know what abortion procedures you're eligible for unless you know how far along you are. With an ultrasound, you can know exactly how far along you are and what your next options are. With a medical abortion, only women up to 10 weeks are eligible. If you're over 10 weeks pregnant, a surgical abortion may be your only other abortion option.
Abortion costs vary based on the type of abortion procedure you receive. The cost of abortion depends on the gestational age of the pregnancy, known through an ultrasound. Abortion can cost anywhere from $500 to $5,000.
3. Determine the Location of Pregnancy  
Some women experience their pregnancies growing outside of the uterus and within the fallopian tube, which is called an ectopic pregnancy. In this case, an abortion would not be necessary. If you have an ectopic pregnancy, you need to contact your health care provider as soon as possible.
Receive A Free Ultrasound
We are here for you. Understand more about your pregnancy by making a free and confidential ultrasound appointment at our center. Our team is here to help verify your pregnancy and inform you about all your pregnancy options. 
Schedule an appointment with us today.